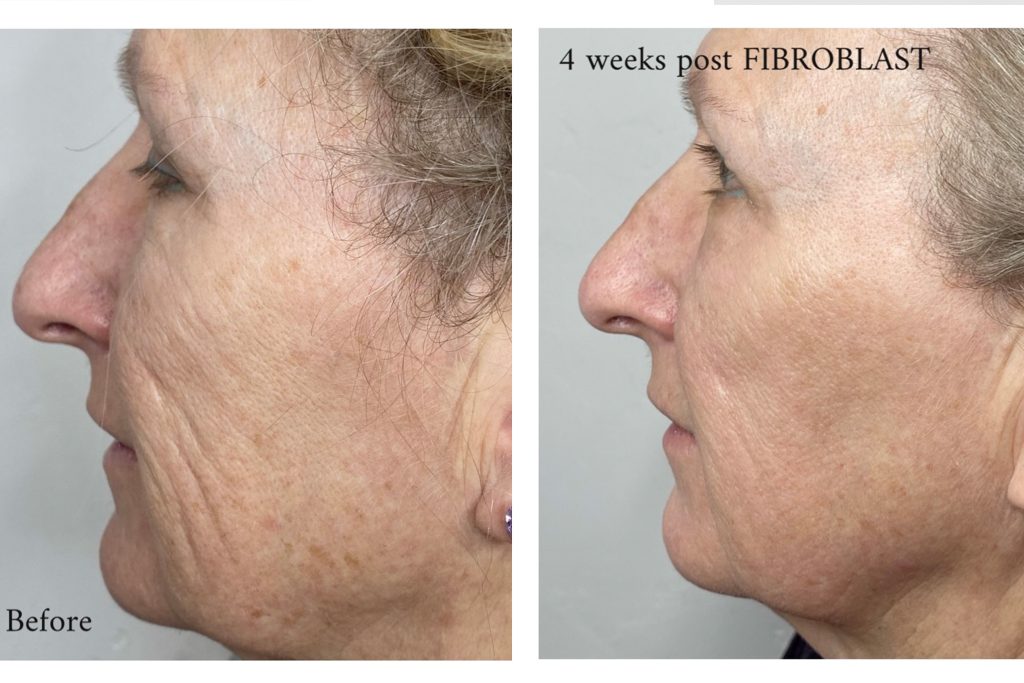 FIBROBLAST SKIN TIGHTENING TREATMENT AKA NON-SURGICAL FACE LIFT.
What is Fibroblast?
Fibroblast is a non-invasive/non-surgical procedure with the same or comparable results as traditional surgery. Before the treatment, topical anesthetic is applied, ensuring a painless procedure. This innovative technique cannot cause the so-called "over lifting", as it only affects excess/loose skin which returns to its "original state" after the regeneration phase. A partial effect can be seen immediately after the treatment. Full healing results will be seen 6–8 weeks after the procedure. Fibroblast is performed only by a certified specialist.
What is Fibroblast used to treat?
Ion-Pen Skin Tightening is able to treat a number of imperfections without any actual cutting of the skin. It can be used for:
-Eyelid Tightening, including lower eyelids and excess upper eyelid skin.
-Skin imperfections, including skin tags or milia.
-Tightening loose stomach skin after pregnancy.
-Breast lift, neck lift, and jowl contouring.
-Fine lines and wrinkles around the mouth, eyes, crows feet and frown lines.
Advantages of plasma vs surgery
-No cutting of the skin
-No injections
-No stitches required
-Very low-risk procedure (minimal risk)
-Minimal side effects and far less downtime
-Quick and easy procedure
-Non-invasive treatment
-No bleeding
-Most patients can return to work the same day
-Significant cost saving
-Painless with anesthetic cream
Learn if Fibroblast treatment is right for you by visiting https://thestudiosoleil.com/services/fibroblast/